We represent and serve the residents of the Bruderheim community and surrounding area.
5248 Queen St.
Bruderheim, AB
T0B 0S0
Bruderheim Agricultural Society - All rights reserved
The unique and hallmark happening of the 1960 Bruderheim Meteorite shower has captivated our imaginations and so we have adopted the name of Meteorite Means from this event. The Agricultural Society is proud to present you with nutritious and well-balanced, freshly prepared and then frozen meals… that are "out of this world" for goodness, taste and convenience. These meals are affordable and delivered right to Bruderheim.
While this is a service program, Meteorite Meals are for everyone that wishes to purchase them. Whether you simply don't feel like cooking tonight or if you are an individual at home who is unable to purchase or prepare your own meal or if you are a senior and no longer are able to cook for yourself, give this program a try.
It has been proven that meal programs can significantly improve diet quality, increase nutrient intake, reduce food insecurity and improve quality-of-life among seniors and shut-Ins. This results in a reduction of government expenditures by reducing the need of our seniors and house-bound residents to use hospitals, nursing homes or other community-based support services.
Meteorite

Meals Program in Bruderheim

The Bruderheim Meteorite is celebrated with a prepared meals

The Bruderheim Agricultural Society has entered into an agreement with the Information Volunteer Centre, Strathcona County, to provide an opportunity for residents to purchase prepared frozen meals for a minimal cost.
Meal delivery and pick up is every second Friday with orders due the Thursday before.
Some meal options available for those who have special dietary needs (low salt, gluten free, diabetic).
Orders can be placed at the Town of Bruderheim Administrative Office or by calling 780-919-5155.
Payment in the form of cash is required when the order is placed.
The product will be delivered to Bruderheim twice a month. When orders come in, you will receive a telephone call to make arrangements for the pickup of the product.
Chefs Choice prepared meals range from $4.50 - $6.00 per meal. Meals can be heated in the microwave or your oven.

Bruderheim Meterorite Meals Partners are:
Bruderheim Agricultural Society

Town of Bruderheim

Information Volunteer Centre, Sherwood Park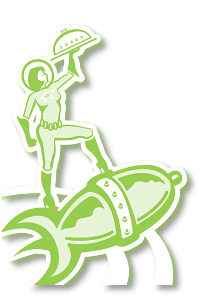 Click below to view the menu

Print and fill in your order and amount

Phone in your order to 780-919-5155 or
drop it off to the Town of Bruderheim Administrative Office