We represent and serve the residents of the Bruderheim community and surrounding area.
5248 Queen St.
Bruderheim, AB
T0B 0S0
Bruderheim Agricultural Society - All rights reserved
The Bruderheim Agricultural Society is proud of Bruderheim's heritage and this is exemplified by the artistic renditions of these unique buildings as ornamental metal signs, displayed at Queen's Park. These signs are a lovely display of the excellent craftmanship and architecture that it took to create these buildings.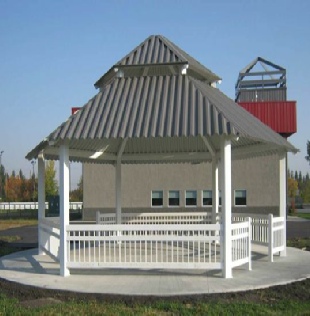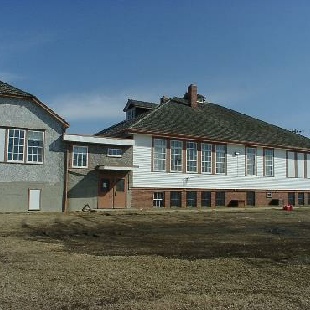 The Bruderheim Agricultural Society premiere facility is Walker School, a facility that has changed in appearance and in function over the years. We are proud to say that Walker School plays an important role in our community because it is home to:
The Bruderheim Ag Society

The 4 H Club

The Lions Club 1999

The Lamont and Fort Saskatchewan Archery Group

A branch of the Fish & Game Association

The Urban Escape Massage spa

The Bruderheim Museum

Walker School can be booked for special events. Please call: 780-910-8810 or 780-919-5155


The Bruderheim Museum at Walker School houses our community historical artifacts (with the exception of the Meteorite Rock which is located at the Bruderheim Fire Hall) for safe-keeping and for display purposes. Four rooms are devoted the artifacts and special events to exhibit them (often involving our seniors and our younger student population) for educational and tourism purposes. We believe that everyone should be both proud and knowledgable of the history of Bruderheim and the surrounding area.
The Museum is going to be open for Canada Day and, for the moment, it will be open upon appointment or special request.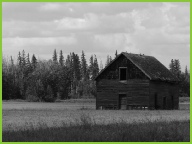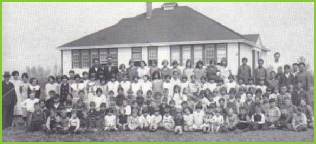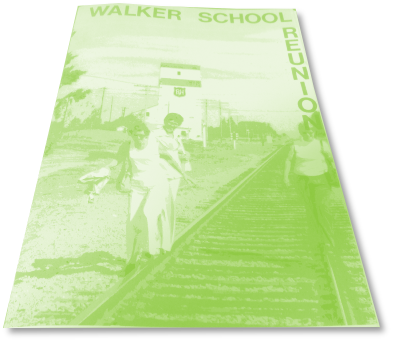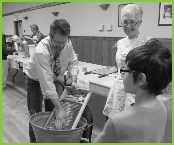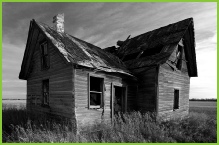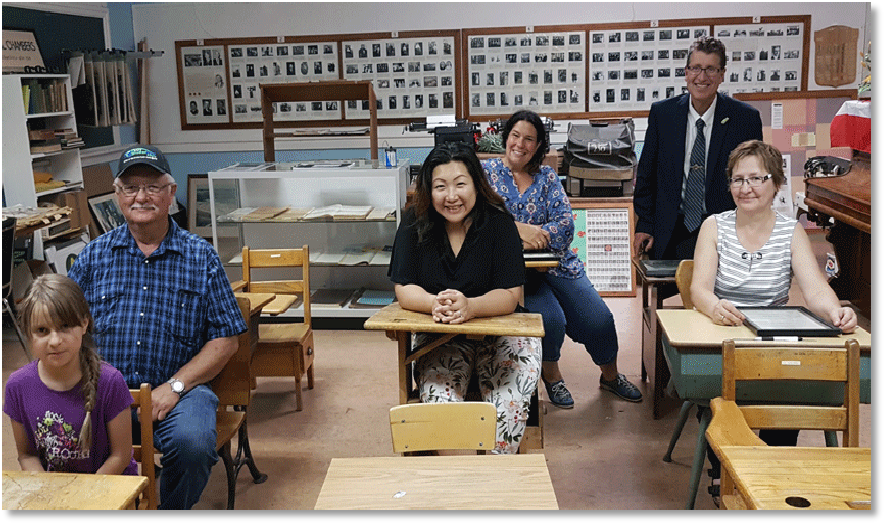 To date our museum serves many purposes and is well-used by residents and visitors to our community. We are proud of our heritage. Recent visitors include the dignitaries from CIB.
The Bruderheim Agricultural Grounds are a shared responsibility of the Bruderheim Ag Society and the Town of Bruderheim. Some of the amenities include 2 baseball diamonds with bleachers and a race track/arena with bleachers.
A Tree Planting Project with Shell Community Investment Funding was organized and accomplished to improve the scenery at the Agricultural Grounds. This was done in Oct 2016, when 463 trees were planted, all of which were native species including native edible fruit species. All these trees are planted at the Bruderheim Ag Grounds. This was done in partnership with Shell Canada, Tree Canada, Town of Bruderheim and the Bruderheim Agricultural Society. See Communities in Bloom page for more photos. This is ongoing and there will be more trees planted on a continual basis.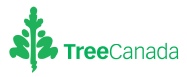 The Campgrounds are a shared endeavor with the Town of Bruderheim and an important part of the Communities in Bloom
Tree Planting Program

The Bruderheim Agricultural Society opened the Bruderheim Campgrounds. The Town of Bruderheim assumed responsibility of the property and has added services. Please visit: www.bruderheim.ca for more information or call 780-796-3731.





To listen to this podcast you will need an mp3 player such as VLC media player player
2022 gardens in front of Walker School